VIRTUAL JURY TRIAL SERVICES
Renzi Legal Resources
has a fully-equipped Examination Room for Openings, Closings and Witness Examinations. In our adjacent Trial Room, our skilled support technicians will work with the attorney in a socially-distanced environment to provide a True Courtroom Experience

for

Oral Argument

and

Visual Presentation

of the evidence.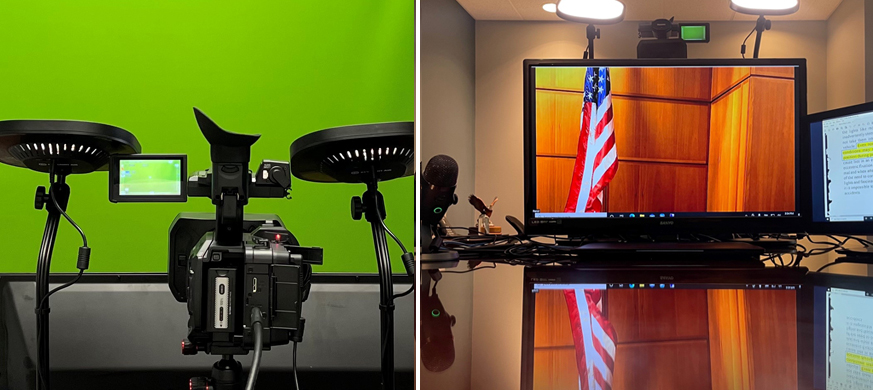 ATTORNEY PRESENTATION
Our green screen and high-definition camcorder can transform any room into a professional and impressive legal environment.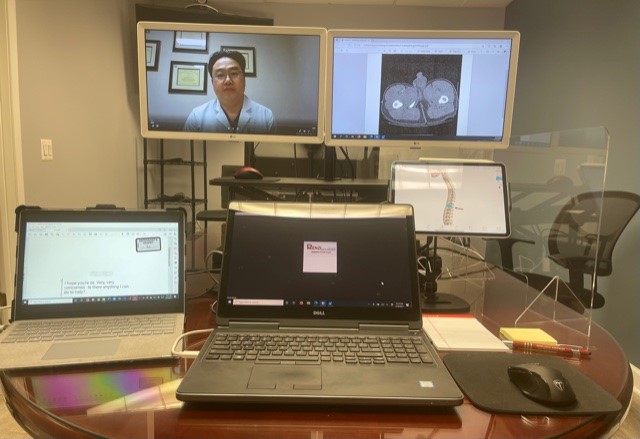 MULTI-MEDIA TRIAL TECHNICIAN

VISIT OUR OFFICE or CONTINUE TO WORK REMOTELY

Do what you do best by vigorously advocating your case for its desired outcome. Let us do what we do best by navigating the vast technological complexities and challenges inherent to virtual jury trials.
"I THINK YOUR SETUP IS BY FAR THE BEST OF ANY SERVICE I HAVE SEEN TO DATE!"
STAND-OUT FEATURES:
Use of our Location or Transportable
Live Streaming
No Web Cam or Microphone Limitations
Ability to Stand Up and Move Around
Professional Videographer
Wireless Microphones
Separation of Attorneys and Witnesses until time to testify
War Rooms while you wait: Zoom-Equipped with Copiers, Scanners, and Support Staff