Are you considering renting a conference room for legal depositions? When it comes to depositions, everything has to go well if you want to help your case. Contrary to what people might believe, much of what goes down in a legal case happens outside of the courtroom and not inside it.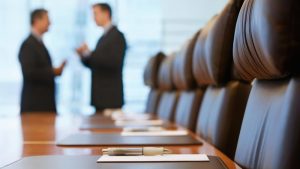 Legal depositions are essentially instances where information is officially obtained for a witness. They are recorded and the information that comes out can be just as valuable and critical to a case as what comes out in the courtroom. It is precisely for this reason that it would be beneficial to you to have a recording of the proceedings that will be accurate.
Today we are bringing you our very best legal deposition tips for finding a conference room to host your deposition in. Renting a conference room will allow you to have the most accurate records of what happened and what was said possible. As they are more formal and follow more rules and proceedings than just an interview would be, you need to make sure that you have a good place where the deposition can continue without interruption or outside interference from other sources.
If you work in the legal field and know that you need to choose a space to hold a legal deposition, read on and find out more about this subject so you are the most prepared that you can possibly be and end up with a great result.

Choosing a Conference Room Rental for Legal Depositions
Like we said before, choosing a great conference room to rent for legal depositions is going to be to your advantage. There are many benefits when it comes to specifically choosing to rent a conference room for a deposition. Some of them we are going to go into below so you can really understand what renting a room like this is going to provide you.

An alternative to an office.
You may need a place to do depositions but don't want to use or rent an office. Office space can be very expensive and you don't want to spend money on rent for an office if you don't truly need it or are not going to be able to use it enough to justify the money. Renting a conference room, in the end, may save you a lot of money that you would have seen fly right out the window, and for the same result.

Security and safety to go ahead.
You can rely on a conference room to be secure and safe. The location of this room can be confidential until the proceedings are to go on. This is very important, especially for cases that are very sensitive or high profile in nature. Whether you want to protect the person in the deposition or the information within, a conference room is a good idea.

Save you a ton of time.
A conference room can be quickly rented and ready to go for the deposition, just like that. When they're available, they're available! Save time by just calling up and seeing if there is a room available.

It will provide a professional environment.
Quiet and calm, a professional environment is important for a good deposition. It will be much more in your favor than conducting it in an office or some other area that may feel more informal.

Can fit any amount of people.
Whether there are two or twenty people in the room, a conference room will be able to fit anyone in attendance.