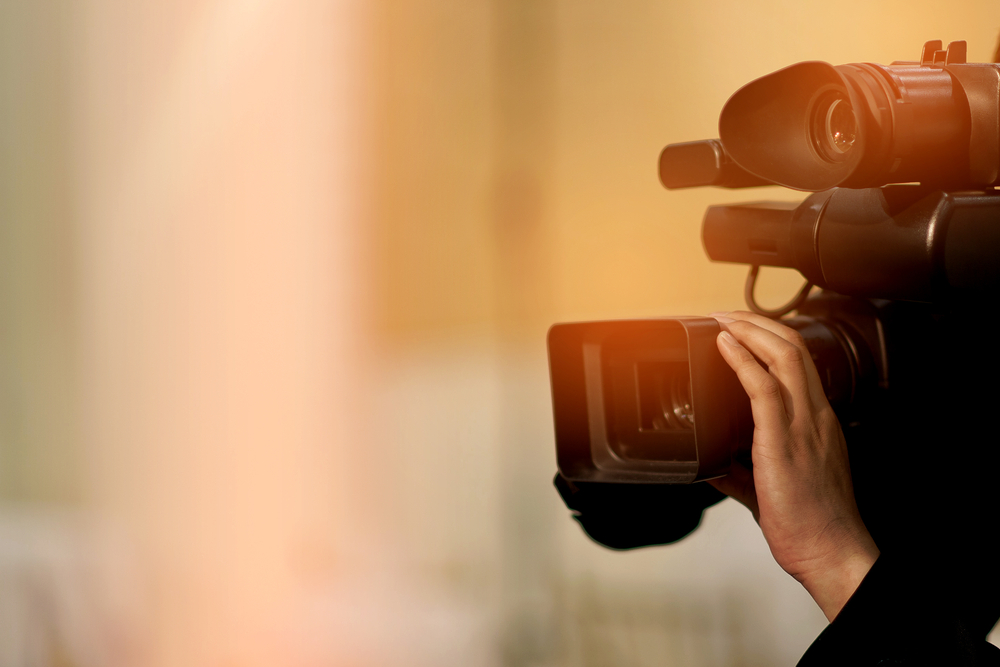 Although video technology can at times seem like an old-fashioned way to document important events, there are some situations when it is simply best to use video technologies. And for today's attorneys, this means using video technologies in their depositions and cases.
Attorneys, paralegals, and legal assistants discover that video technologies are one of the best methods for recording events, cases, and depositions.
However, not every attorney may have the exact needs and preferences for the different types of video technologies they may use in their cases.
So, what are some of the video technologies legal professionals use?
7 Types of Video Technologies Attorneys Use in Depositions and Cases
Text-Video Synchronization
One of the most popular technologies used these days is text-video synchronization. It allows an attorney to play a video file and a transcript from the same file. This is done by using a player that includes a synchronized subtitles file, which means that you will be able to synchronize all video transcript files with one another correctly.
When using text-video synchronization, it is best to start with the transcript since this is an integral part of the video file. Once you have a well-written transcript, you should add the video file.
Video Depositions
Video depositions are also becoming increasingly popular. This video technology allows you to record, edit and save video for depositions. Unlike text-video synchronization, this technology only focuses on the recording process itself.
The advantage of having video deposition files is that these can be transmitted over the internet. This means you do not have to come to the court or deposition room in person.
However, the videographer who works with you will need to have good camera skills. So make sure the quality of your video deposition is outstanding by choosing someone who has the right skills.
Video Conferencing
One of the most effective video technologies for depositions is video conferencing. However, if you use video conferencing, you must choose a reliable and easy-to-use video conferencing program. For this, many attorneys prefer to use Skype or Go To Meeting.
Apart from depositions, you can also use video conferencing for video-recorded hearings and trials. Attorneys usually use video-recorded hearings and trials to prove that they are organized and can follow court proceedings. It also proves that attorneys are present in court, providing more credibility to your case.
Mobile Video Conferencing
Mobile video conferencing is the latest technology in video deposition. It allows paralegals, legal assistants, and attorneys to record depositions anywhere they go. This is possible through laptop computers, tablets, and smartphones.
Using this technology, your videographer does not need to come to your office or go to the deposition room with you. Instead, they have to attend the deposition and start recording it. They can do this by using a tablet or smartphone while sitting in the back of the room.
However, mobile video conferencing can only be used with a reliable and stable internet connection.
Site Documentation and Inspection
Site documentation and inspection is another valuable video technology that you can use. It allows attorneys to create a virtual tour of a location – something like Google Street View.
This is beneficial for sites that are difficult to access, such as mines and oil rigs. With this technology, attorneys can see the site and study it even if they cannot physically access it.
When using this technology, make sure you hire a highly skilled videographer. Your videographer will need to take several shots from different angles and ensure that all details are correctly captured.
The Use of Video Clips in Court
Using video clips in court can be very useful. There are situations where an attorney might want to show a clip from a movie or other moving pictures.
When showing a clip from a movie in court, you want to make sure it is relevant and necessary. It should also be short and easy to understand. If you cannot show a quick and relevant clip, do not show it because it can only waste the judge's time.
Day-in-the-Life Videos
A day-in-the-life video is an excellent type of video deposition that you can use. It presents an overview of how a person performs their job.
An attorney can show this video to a jury, judge, and other involved people in the case. For example, if you are helping a client who wants to sue their employer for wrongful termination, you can create a day-in-the-life video showing what the client does on a typical day.
When creating this type of video, hiring an experienced videographer who can do the job well is crucial. In addition, the videographer should have good audio and video skills so that they can capture everything about the day-in-the-life of your client.
Conclusion
When it comes to the different types of video deposition and technologies available, you will need to choose the right one for your case. If you want to find out more about different types of video technologies, then you should contact a reliable and experienced legal videographer. They can provide more details on the different kinds of video deposition technologies available.