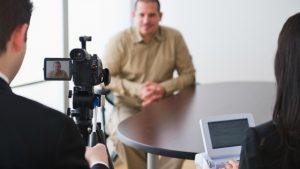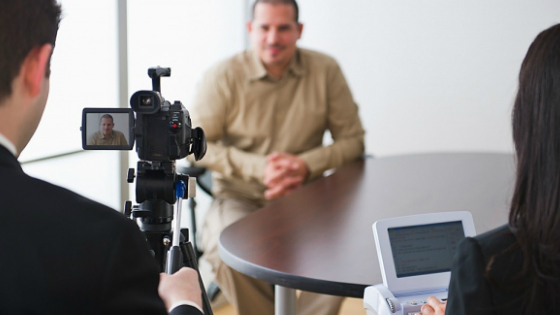 When it comes to video conferencing and video deposition, they are very valuable to the case. It's been in use for decades– legal video has been instrumental in helping with cases. These days, it's better than ever. The quality of legal video is up and it's less intrusive overall. So what are the benefits of legal video? We put it all together, so read on to find out more!
Having been in the game for thirty years, legal video can be majorly helpful in cases. Perhaps you should consider it for your next case if you're a litigator! After all, there is a reason why it was used in the past and there's a reason why it is being used still to this day! Having a video record of a deposition provides a great advantage, as you can probably imagine. Is it better to have a tape of what happened or just to remember? Human memory is notoriously spotty and unreliable, but video evidence cannot be contested in its validity.
Make a Case
Video records of a deposition can be so valuable because it does precisely that: record. It creates a visual record of what has gone on, what has been said, what the individual ideas and thoughts and actions demonstrated were throughout the deposition. As some trials can go on for a very long time, even years, it's all the more important to preserve what has been said through video. That way, what was said will not be lost in the mix.
These videos can also help when it comes to settlements, as just a part of that video featuring a witness may really help your case and destroy the assertions of the opposing counsel, leading you to be that much closer to winning your case and a settlement.
Provide Evidence Things Were Stated
You're not supposed to lie on the stand, but what is a counsel to do when a witness denies saying something? You cannot very well counter that you remember so it must be true. That does not work in court. If video evidence says something, then a witness cannot state that they did not say it– the recording does not lie.
Save Money
By showing a video in court, you can actually save money. Witnesses that live in another state or even country can easily come to the courtroom thanks to videos or video conferencing via software, which provides an easy testimony through a secure connection to anywhere. It can be a lot easier to question experts and more in real time than it is to attempt to fly them out to testify.
Set the Record Straight
Depositions recorded via video are not replacements for testimony that is recorded by court reporters, but they are a helpful aid nonetheless. You can also sync video and text transcripts. Video also provides a truthful record. What's there on the tape is what's going to be seen. From tone to verbal cues, this allows for a depth that simple transcription alone cannot.
Effective Visual Evidence
What people see visually can make a very big impact. Jurors who hear and see a video may be more engaged with presented evidence that comes in a video format, making it a very powerful tool in your roster.