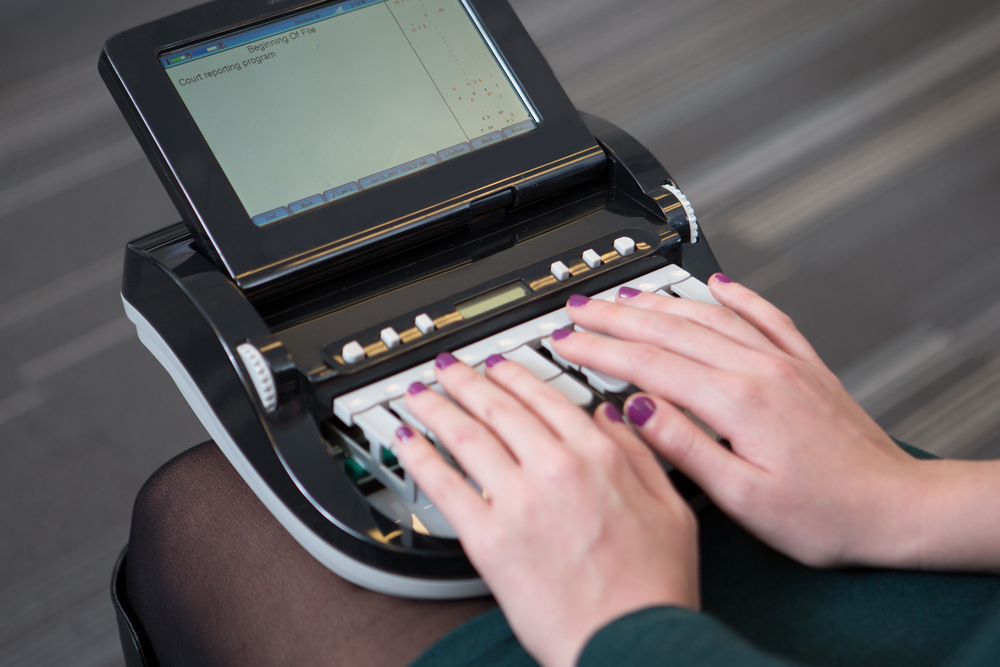 Unless you work in the legal system, you may not be very familiar with what being a court reporter entails. Sure, you might have a basic idea of what they do, but the nitty-gritty of their job description may not be entirely apparent to you. 
However, for those who work in the legal industry, court reporting is an invaluable job, without which legal processes would be highly tedious and impenetrable. In most instances, a certified court reporter is a prerequisite for the case to begin. Even in cases where audio and video recordings are admissible, a judge might still select a court reporter to make a concise and accurate transcription of proceedings. 
Here are why court reporters are so crucial to the legal industry.
They Provide Accurate Transcriptions Of Court Proceedings
Typically, court reporters receive extensive training in various disciplines, including courtroom processes, legal jargon, and medical terminology. This allows them to be more prepared to capture everything said and done in court. They also learn to use a steno machine, which requires them to type at least 225 words per minute.
The transcript is often written after the record has been translated. This is then filed with the court clerk and forms part of the official record of the case file. It can be referred to in court throughout the case, with attorneys engaged having the option of requesting copies to examine the proceedings.
Their Presence Enhances The Courtroom Atmosphere
While the primary duty of court reporters is to produce transcriptions, this isn't the only thing that makes them so invaluable at court hearings. 
The sheer presence and acute awareness of a court reporter signal everyone in the courtroom that any statements are translated into official evidence, which can be examined and reviewed at any moment. 
They constantly jot down everything said and done when the court is in session and often speak up to seek clarification if a part of a statement is missed or not heard. 
They can also be asked to read back statements made at particular points during the proceedings. 
They Have No Technological Replacement
Presently, it is not possible to replace court reporters with technology without sacrificing the kind of quality and accuracy required in the legal field.  
Although there is a need to cut costs by onboarding technological devices in the legal system, the accuracy and dependability of these technologies may not be guaranteed. 
For this reason, court reporters are not likely to be replaced by machines any time soon. Consequently, court reporting will continue to be a great career to pursue and work in for the coming decades as demand rises. 
Bottom line: 
While court reporting is a job that is often shrouded in mystery, it is a richly rewarding career that is vital to the legal system. 
Not only do court reporters prepare accurate transcriptions for record and reference, but their presence greatly enhances the overall courtroom atmosphere.