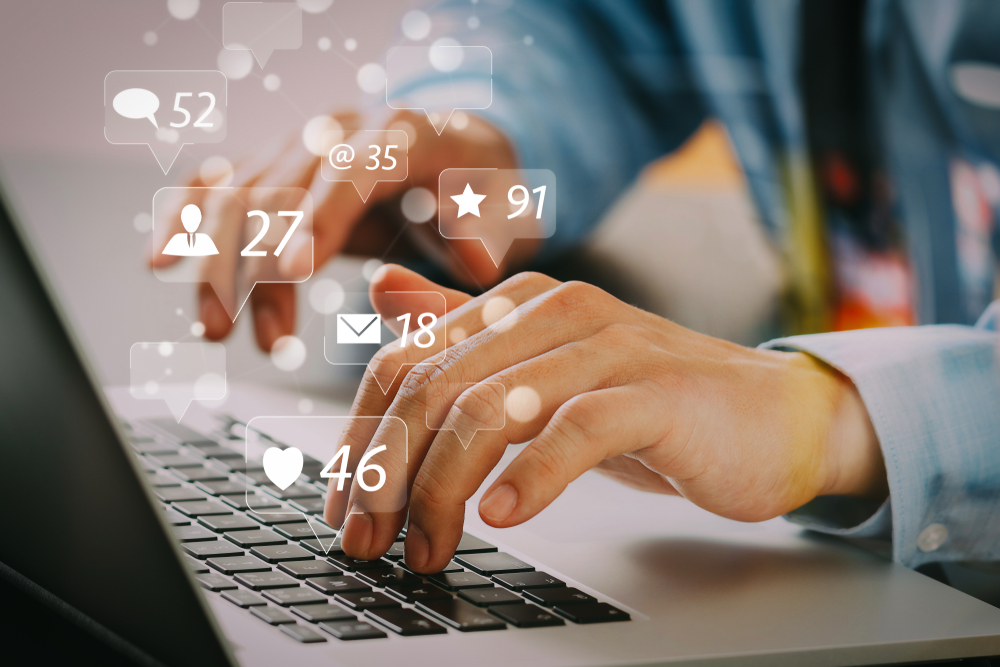 Law is widely regarded as a rigid profession, so steeped in its old ways that the entire job has come to be defined by traditions. It is, therefore, no surprise that most lawyers – at least in their official capacities – shy off from social media. 
Many propose that social media is merely a playground for teenagers, while others hold that social media exposure has few professional benefits for lawyers outside of some core sites like LinkedIn. 
However, social media has become so powerful and essential for life that attorneys can't afford to miss out anymore. As a result, those lacking a social media presence are increasingly falling behind their competitors who established their digital platforms earlier.
Why You Need a Social Media Presence
Below are some key figures and facts about social media networks and digital commerce:
Facebook has more than 2.9 billion users

Twitter has more than 219 million daily active users

Linked has 830 million members

Facebook is the most lucrative social platform from a business perspective, with a majority of all social media referrals originating from the site.

Individuals and businesses with active social media platforms are generally more trusted by clients than those who don't
It Goes Beyond Having a Presence
Posting a few things here and there helps keep your pages and relationships active, but if you're looking at it from a professional perspective, you need to do a lot more. Think of your social media page as a store. Having flashy product displays attracts customers, but the relationships you establish with them ultimately bring in sales.
As an attorney, your social media posts should have a cutting edge; that is, they should reflect your deep legal knowledge and insights. If possible, try to engage people who message you or comment on your posts, provided their responses are sensible. This is the best way to build a loyal following that can easily translate into paying customers for your law firm later on.
You should also make a point of keeping up with the latest trends and conversations in your practice and wider legal fields. Showing your clients that you spend time acquiring new knowledge is the surest way to earn their trust and briefs when it comes.
If possible, try to include some client testimonials, preferably in the form of in-depth, well-written articles or videos to serve as proof of work. These shouldn't be hard to obtain from euphoric clients after landmark victories. 
In Summary
To make things easier, think of social media as a digital version of your real life. So, just as you need to build relationships and networks offline, your social media strategy should also be geared towards these things.
Try to build relationships with as many people as possible, avoid posting anything false or controversial (attorneys feed off reputation, not notoriety), and most importantly, work hard to nurture all relationships you establish with potential clients.
Are you looking for an experienced certified court reporter in New Jersey? Call us today.