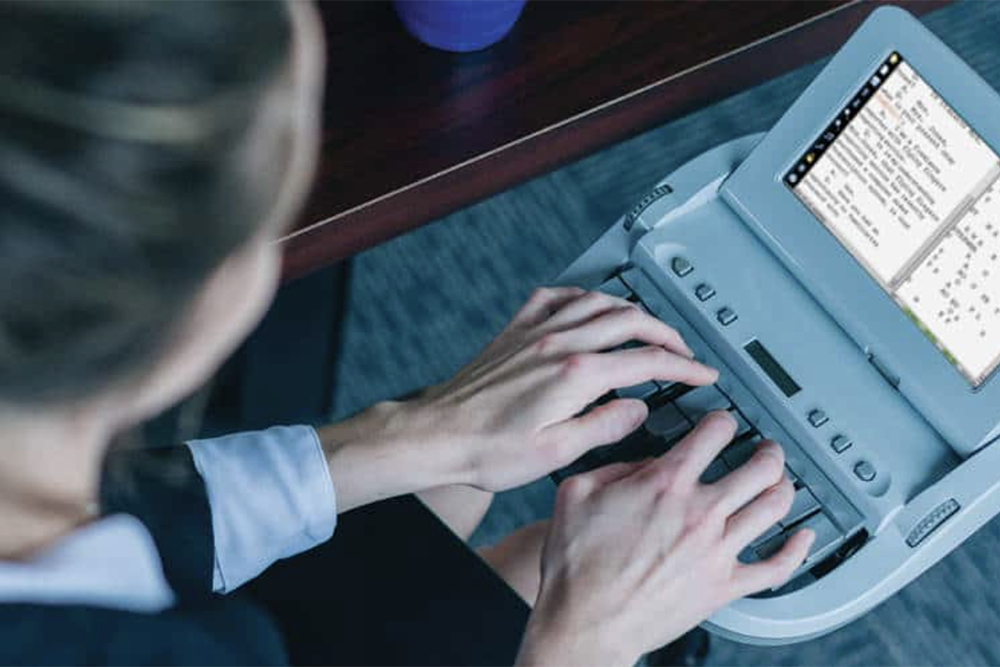 As an attorney, you understand the value of your time and the importance of paying attention to detail. As such, you want to work with court reporters who share these values. Unfortunately, despite court reporting being such a popular career path, finding a reliable court reporter who is certified and knowledgeable in your area of practice and can accommodate your busy schedule is not easy.
Sometimes, you will come across promising prospects, only to find out they have poor communication or can't handle the job pressure. As a paying client, you have the right to demand your court reporter to uphold specific professional standards, no matter their skill or experience level. These standards include but are not limited to the following:
Flexibility
It is normal for attorneys to reschedule depositions or change courtroom locations at the last minute. As such, professional court reporters should be flexible and ready to work within your schedules.
Respect for Your Time
Attorney work can be hectic, and having to reschedule a meeting with a client due to a delayed transcript is the last thing you want. Accordingly, in addition to working around your schedule, your court reporter should always be available for urgent matters and provide transcripts promptly.
Attention to Detail
Court reporting involves more than verbatim transcription and good grammar. Your court reporter should be able to offer additional services if and when needed. For instance, they should be ready to provide interpreter services for witnesses who don't speak English.
Multimedia Options
You do not have the luxury of waiting several days to receive and review a transcript. Your court reporting company should offer real-time transcription, video deposition services, and provide technical support when you are preparing for significant cases. While these are different services and require different skill sets, serious reporting companies invest in the resources needed to provide them.
Availability and Reliability
If you need a court reporter, you should be able to reach them anytime, especially when handling urgent and delicate cases. Ideally, you should be able to get your reporter through different channels and receive timely and guaranteed replies. For instance, the reporter should offer a range of contact options, including phone, email, and online scheduler, and ensure that all requests and inquiries are handled within an hour.