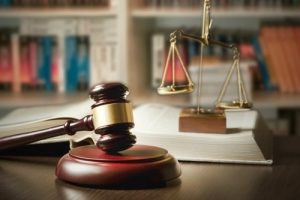 1. Get some firsthand experience.
Get some experience of your own by sitting in on a few trials that are similar to your own. It'll help get your head in the game and give you some valuable visual experience seeing a case presented. This will help boost your own self-esteem and feel more prepared for your own trial. The added calm you'll feel from putting in the hours when it comes to your case will be worth its weight in gold.
2. Meet any deadlines you have.
Starting a lawsuit means that you've filed the papers necessary. Once this in motion, the deadlines start piling on. You're going to have to get certain deadlines met as early as you can. Help yourself out by making a list of all your deadlines. Keep a digital list on your phone and a physical one in your office if you like and tick off the deadlines as you go. You don't want to risk your case being thrown out due to a missed deadline.
3. Pick your judge or jury.
Another thing you'll need to do is to pick the judge or the jury. When it comes to some cases, you'll have to see a judge. Either legal party can request that the case has a jury, in which case there will be one. You may do better in front of a judge if representing yourself.
4. Get familiar with the rules and procedures of the courtroom if you need to.
You'll pretty much know the answer to this one as being 'yes, I need to get familiar' or 'no, I'm already familiar'. If you need to get more familiar, take the time before your case to do so. You'll need to have a clear outline of how you're going to question your witnesses, make arguments, and present your case. Get a copy of the local rules of the courtroom from a court clerk, which will fill you in on restrictions, deadlines, and particulars about how things are done.
5. Be sure that your evidence is admissible.
The evidence you present in a courtroom is going to be key to winning a case, so you're going to want to be certain that it's admissible. A complex set of rules says what is admissible and what is not, so do your research and be sure that the evidence that you are presenting is going to be accepted and help your case– otherwise, you're just wasting your time.
6. Know your case inside and out and get familiar with its elements.
Knowing the elements of your case– or what you must prove to win your case– is crucial if you want to have a strong case that holds up. Planning your case and running it through your head can help you prep for your presentation. Know your case inside out so you are seeing every element of it in your dreams!
7. Remember to be respectful in court of the judge and of the other team.
Be collected, respectful, and calm in court. The other legal team and party may be your opponent, but you must remain respectful of everyone in the courtroom at all times if you want things to go smoothly. Respect the judge at all times. A professional demeanor will go a long way in winning your case. At the very least, you keep the respect of your peers and represent yourself well– always a way to success.
8. Get a trial notebook ready.
A notebook is going to help you keep track of everything. From your argument points to the questions you'll be asking witnesses to the overall outline of your strategy and facts you will prove, this is a great way to work through the trial before, during, and after. Use a simple legal notepad or a binder– it's up to you.
9. Assert your case firmly and clearly.
It's important to dictate so that everyone can hear you. Find a happy medium between booming and whispering– you don't want anyone asking you to speak up. Remember to assert your case clearly and firmly, without hesitation!
10. Keep your cool.
Keep your cool in court and you'll always be well served. It will help you stay collected– something you need in order to win. Don't allow your frustration to get the better of you and never interrupt. If you lose your temper, it could affect your case and your reputation, so stay cool.