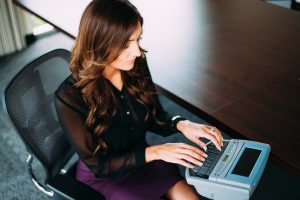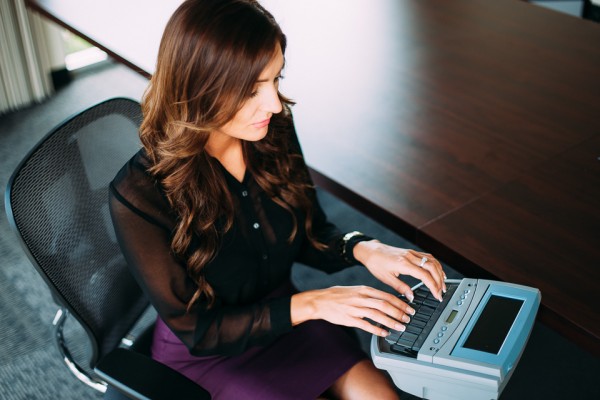 When it comes to depositions and court reporting, are you making the right decision? An experienced court reporting agency can help by offering quality services that you just can't get from a machine. If you are planning to schedule a deposition, make sure that you have a good court reporting agency you're working with in order to get the best results. Read on to find out why choosing a good court reporting agency is so crucial.
Check Out Customer Reviews
One great way to figure out whether you should choose an agency or not is to check out the customer reviews. People who have used the service will go online to report their experiences. Pay attention to bad reviews, as too many indicate this may not be an agency that you want to work with. A variety of good reviews with hardly any bad ones is a good sign when it comes to the agency. Review testimonials to get a general idea of what you can expect.
Make Sure They Offer Good Service
It is very important that the agency you choose offer good service. If an agency has been in the business long enough, you can safely bet that they probably are doing something right. Check out their site and see if ti's professional– you want a service that has it together enough to have a professional-looking site. No website at all is a big red flag.
Research Agencies You Might Want to Hire
The best thing you can do before hiring an agency is to research them thoroughly. This will help you get an idea of which you like and which might be worth staying away from. As you go on, write down potential candidates and you can narrow it down from there.
Make Sure They Can Travel
If you need an agency that has reporters travel to do the deposition, be sure they offer this aspect. Many agencies do not but if you require that then you need to be looking at agencies that have reporters that can travel and make the scheduled appointment.
Try Them Out with a Call
A call that gets immediately picked up by a professional person is a good sign. If the phone just rings, consider that a sign of how committed they are to their services and stay far away.
Be Sure They Have the Services You Need
Whether arranging for a conference room, scheduling reporters, traveling, remote videoconferencing, or providing equipment, be sure they have the services you need before going ahead.
Make Sure They're Certified
A certified agency with certified reporters is much more trustworthy than one that has no evidence of certification and does not display that prominently on their site. You want a reporter that is certified and has credentials.
Transcripts When You Need Them
The last thing to keep in mind is the transcript. This is what really counts, so pick an agency that is known for delivering transcripts early or on a super-timely basis. Do not pick the company with bad reviews and complaints as you may be their next victim. We all have jobs to do– pick an agency that does theirs well.